Web Hosting, email Service Provider, and Website Developer in Egypt
Leaders in Technology Innovations
with
Full Dedication.
Premium Hardware.
Efficient Performance.
Technical Support.
Welcome to Minihosting Technologies
An internet, email, web hosting, and website design service provider in Egypt
You have your business up and running?!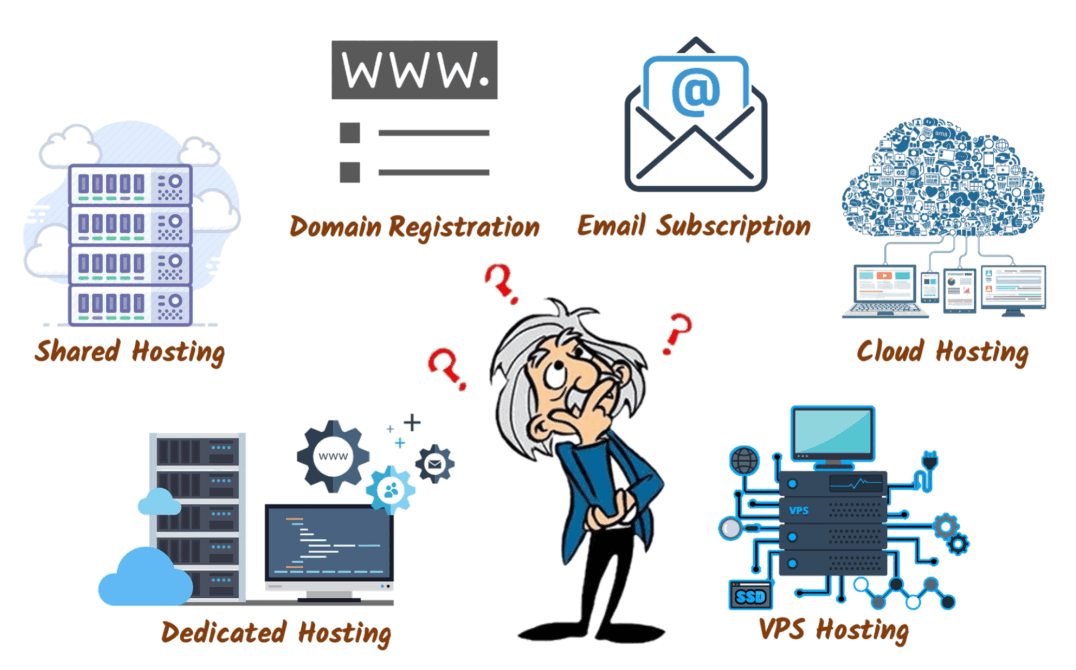 Then, you need an IT engineer to take care of all of the above
OR; come to us and we will offer you a complete solution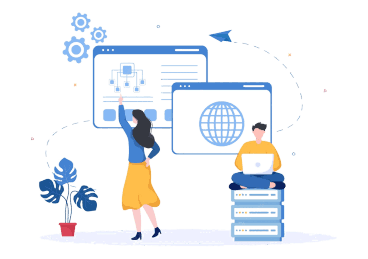 Web Hosting
Register a domain name and create your online identity.
• 99.9% Up-time

• The highest performance

• True stability

• Data protection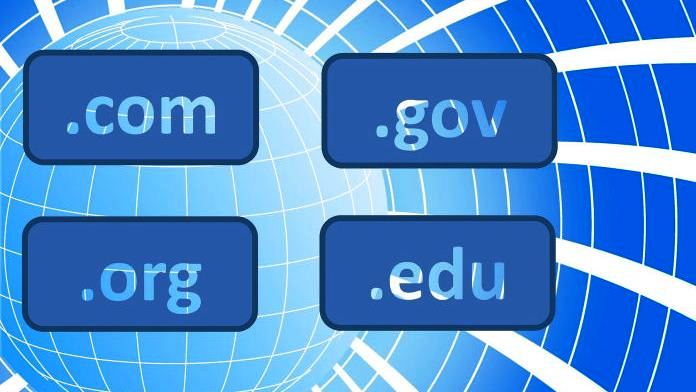 Domain Registration
A domain name refers to your website address. This is what users type in a browser's address bar to access your website. A domain name is unique and cannot be shared between different sites.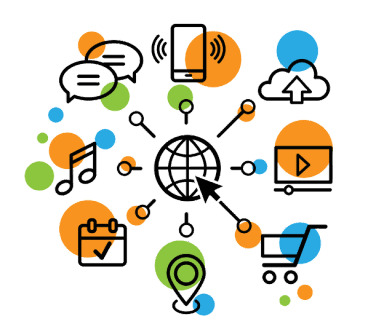 Solutions
• Domain Registration
• Hosting Plans
• Email Subscription
• Website Design
• Clinic Management System
• lawyer Office Admin System
& Many more web applications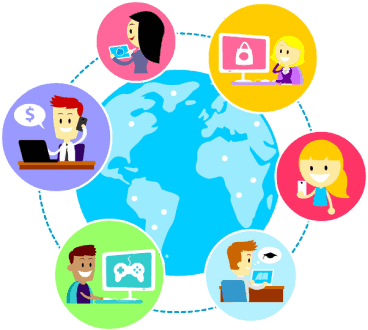 • Training
• Operation Support
• Email Administration
• Logo Design
• ICT Consultancy
Frequently Asked Questions (FAQ)
Which is better: cloud hosting or shared hosting?
Shared hosting is less reliable than cloud hosting as it fails in high availability. Cloud hosting packages offer better uptime as there is no single point of failure. Shared hosting packages offer a lower server uptime than cloud hosting as there is a chance of server failure
What is cPanel?
The cPanel is a user-friendly control panel that simplifies the management of your website and server. cPanel lets you organize your website files, create MySQL databases, manage domains, FTP accounts and email accounts, and perform many other management functions through your web hosting account. The cPanel can usually be used for management of different types of web hosting, including dedicated servers, Cloud hosting, and Reseller hosting.
What is softaculous cPanel?
Softaculous is an auto-installer that makes installing web apps easier. Softaculous provides hundreds of scripts to install some of the most popular hosting software in the industry on your cPanel server
Do you provide administration support for your clients?
Yes, admin support is included in our hosting plans, we support our clients to ensure full productivity, efficiency, and benefit most from the delivered product. We also provide ICT related consultancy services to companies' individuals, Organizations, institutions and many more.
I really appreciate your work on our website, understand our vision and make it a reality. Its a pleasure working with you.
I recently had the pleasure of working with Minihosting Technologies for my online school services, and I am delighted to share my incredible experience with this remarkable company. From their exceptional customer service to their outstanding technical expertise, Minihosting Technologies exceeded my expectations in every aspect. In particular, Ahmed's responsiveness and willingness to accommodate ideas and changes made the collaboration an absolute pleasure. I am thrilled to recommend Minihosting Technologies to anyone in need of web, email, or learning management system (LMS) services.
''Mr Ahmed is very professional. He did a great job to build up a website for my business . He is very responsive, patient and diligent. If you are looking for someone who can deliver what was promised with the best quality, go ahead with him. I highly recommended Ahmed shaker''
We found Ahmed to be very personable, very good at mediating our in-house discussions about our company's website design and very clear in what resource we needed to achieve our targets. Thanks, Ahmed for all your hard work.
At Minihosting Technologies, our goal is to provide innovative web hosting technologies. Our website hosting services arrive with lavish hard drive storage space and monthly traffic allotments, domain name registration & transfer options, modern Domain and Email Managers, multiple website hosting possibilities, as well as cost-free bonuses, including a single-click web applications installer and a site building tool. All hosting accounts can be easily administered via our multi-language Control Panel. a 24/7/365 technical support service is offered too.
"Being a web hosting client can be a hard thing - you frequently need to cope with network down-times and a poor and slow customer support service. On top of that, you have to log at least in two places to administer your domain names, billing transactions and your website itself. When we established Minihosting Technologies, we tried to change all that."
about
Mini hosting Technologies
In recent years, the demand for mini hosting technologies has been on the rise as more and more individuals and small businesses seek to establish an online presence. Mini hosting technologies refer to web hosting solutions that are designed for small-scale websites and applications. These technologies are ideal for those who require a basic web presence without the need for advanced features or high traffic capabilities.
One of the most popular mini hosting technologies is shared hosting. Shared hosting is a cost-effective solution that involves sharing server resources with other websites.
This makes it an affordable and convenient solution for those on a budget. Shared hosting is ideal for small websites with low to moderate traffic and does not require a lot of technical knowledge to manage.
Another mini hosting technology that is gaining popularity is Virtual Private Server (VPS) hosting. VPS hosting provides more control and flexibility compared to shared hosting. With VPS hosting, you still share a physical server with other users, but you have your own virtual environment that is isolated from other users. This provides more control over the server environment and allows for more customization options.
Cloud hosting is another mini hosting technology that is gaining traction. Cloud hosting uses multiple servers to create a virtual network that can handle high traffic and provide high uptime. Cloud hosting is scalable, which means you can easily add or remove resources as your website grows. This makes it an ideal solution for websites that experience high traffic spikes or require more resources during peak periods.
WordPress hosting is a specialized mini hosting technology that is tailored specifically for WordPress websites. It usually comes with features like automatic updates, backups, and security measures that are optimized for WordPress. This type of hosting is ideal for those who use WordPress as their content management system (CMS) and require a hosting solution that is optimized for the platform.
In addition to traditional web hosting solutions, there are also website builders that offer hosting as part of their platform. These online platforms allow users to create websites without any coding knowledge.
They typically come with hosting included and offer a range of templates and customization options to help users create a professional-looking website.
In conclusion, mini hosting technologies offer a range of solutions for small-scale websites and applications. Whether you require shared hosting, VPS hosting, cloud hosting, or WordPress hosting, there is a hosting solution that can meet your needs and budget. It's important to choose a hosting solution that best fits your requirements and provides the necessary features and resources to support your website or application. With the right hosting solution in place, you can establish a strong online presence and reach your target audience effectively.
Please let us know if we can do anything to make your life a bit easier. We just wanted you to know that we are here to help if you need it. You can always get in touch with us